DĖMESIO – pamokos ATNAUJINAMOS nuo rugsėjo 6 d.
Vykdome grupines Vilniaus šachmatų klubo pamokas suaugusiesiems.
Activities are for adults and high school chess lovers, with possible exceptions for younger qualified players.
First lesson is free, we encourage to try it!
Location: Žalgirio g. 88A, įėjimas iš Ratnyčios g. pusės (Duper.lt parduotuvės įėjimas), 2 aukštas, kabinetas nr. 2
If you wish to join the lessons, please inform Andrius Paulauskas, email andrius.paulauskas96@gmail.com, tel. +370 696 23502
Schedule:
Trečiadienį nuo 18:30 iki 20:30 – pažengusiųjų treniruotės.
Ketvirtadienį nuo 18:30 iki 20:30 – pradedančiųjų treniruotės.
Treneris – FIDE meistras Aras Vardanyan.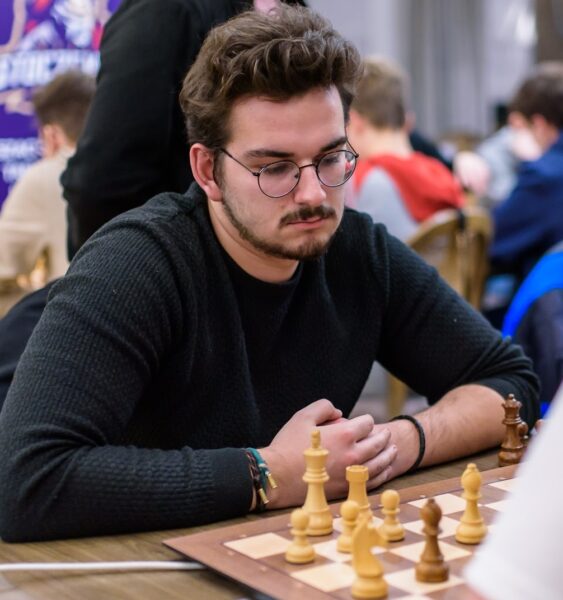 Payment:
Monthly price: 30 eurų for VCC members, 40 eurų for others
For those who cannot commit for whole month – 15 Eur per lesson.
Payment in advance for an upcoming month:
Account details:
Vilniaus šachmatų klubas, VšĮ
LT67 7044 0600 0791 4577
AB SEB Bankas
Purpose
Dalyvavimas VŠK šachmatų pamokose, <mėnesis>.